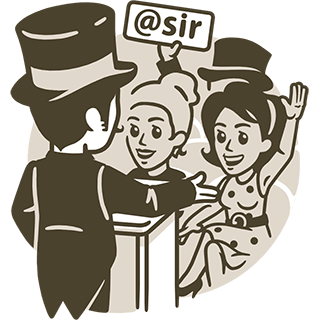 Group chats are getting larger and more active, and sometimes it's difficult to figure out who's replying to what.
That's why today we're introducing Replies. To reply to a specific messages in a group chat, tap on it (double-tap on iOS) and choose Reply. Easy as that!
This way the person you replied to will get notified about your message even if s/he muted the whole group chat (personal notifications settings apply in this case).
This also makes group chats much easier to navigate – you will see a preview of the replied text and can tap on it to scroll to the original message.
If you want several people within the group chat to get instantly involved in the conversation you may now also mention them in a message:
They will get notified about this even if they muted the whole group chat – provided they didn't mute you personally, of course!
The other way how you can now bring order and structure into group chats is by using hashtags. Any word starting with a "#" will now be clickable and will prompt instant search results with that hashtag.