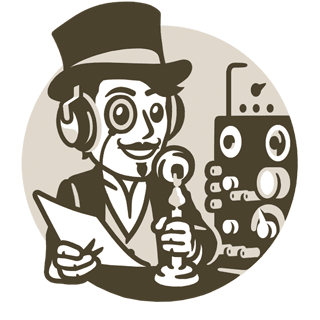 Channels are a tool for broadcasting your messages to large audiences. They can have an unlimited number of subscribers, they can be public with a permanent URL and each post in a channel has its own view counter.
Views from forwarded copies of your messages will be included in the total count. And new members can see the entire message history in a channel — all the way to day one.
If you'd like an example, join our official Telegram channel to get notified about our updates, or try creating your own channel from the 'New Message' menu.
Links to Posts
The Quick Share menu allows you to copy links to individual messages inside a channel. You can send these links to friends outside of Telegram or post them to other social networks. Following such links will open the channel and highlight the message.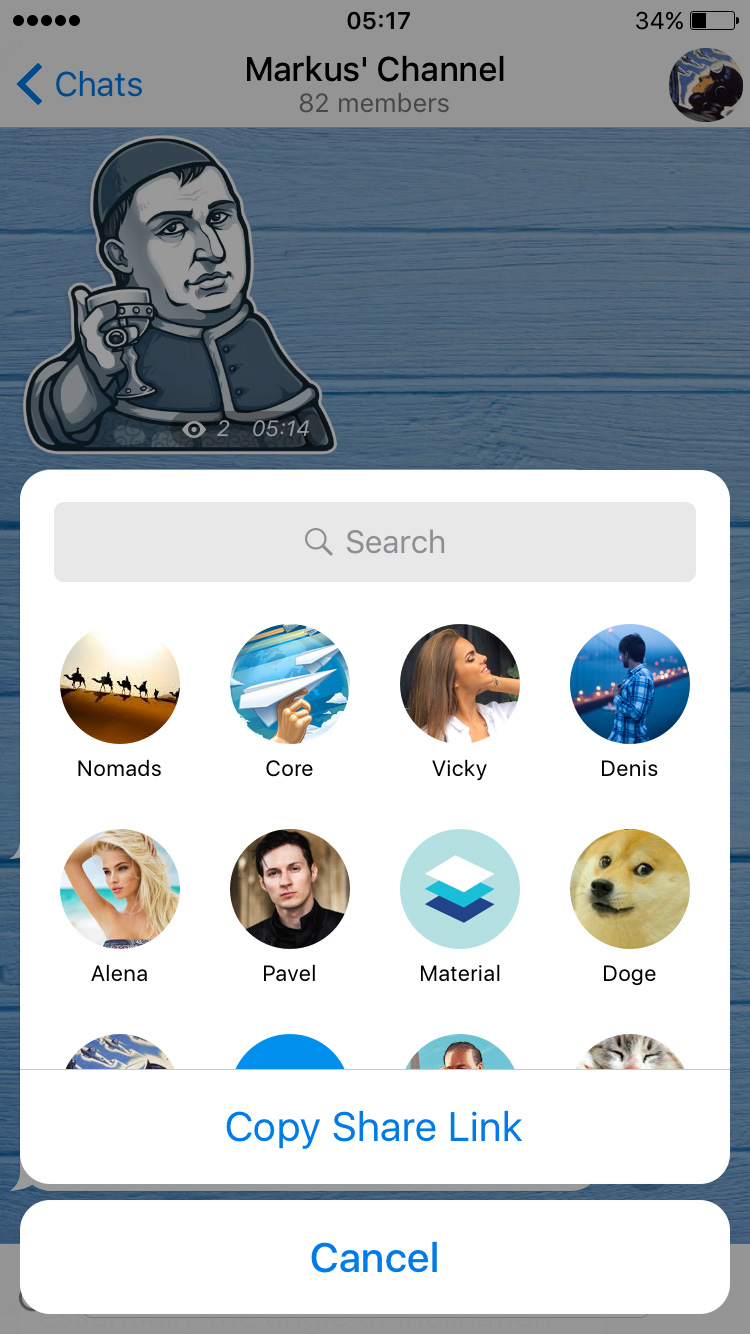 Copy Share Link
If your channel is public, anyone will be able to see your posts by opening their t.me link – no Telegram account required. Tweet with confidence!
Embedding Messages
Opening the t.me link for a public message in a browser will also show the corresponding embedding code: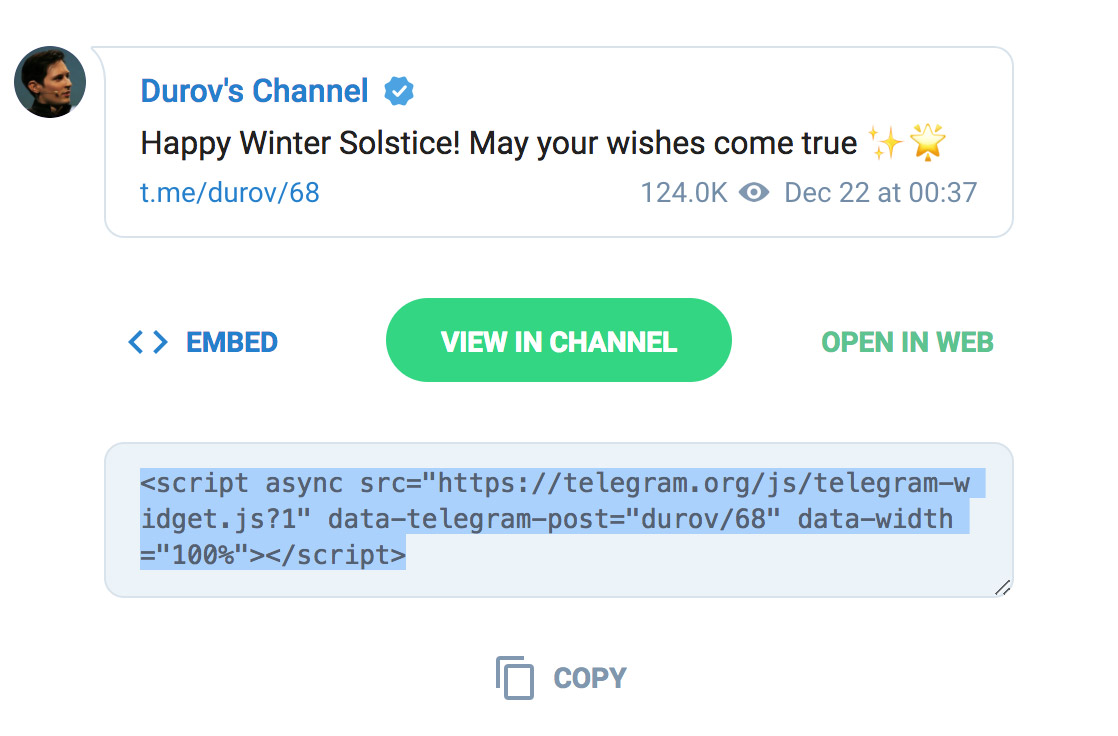 Here's what an embed of a Telegram message looks like when included on a web page:
Silent Messages
"Is it OK to post now?" "Is this urgent enough to notify everyone?" If you're a channel admin, you know these questions too well. Luckily, you can send silent messages that will send a notification without sound to your subscribers. This is very useful for late night or non-urgent updates. Tap on the bell icon to toggle silent messages on and off.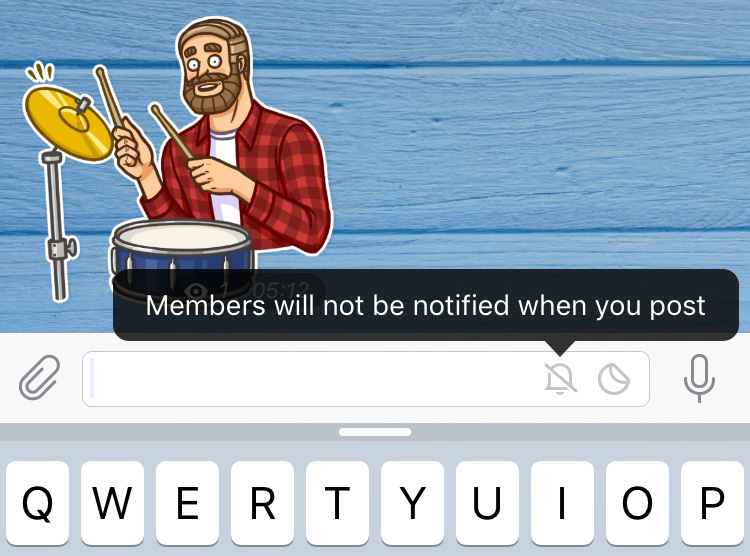 Silent messages
Admin Signatures
There are times when it's important to know who posted a certain message. You can enable signatures in Channel Info. New messages will be signed with the posting admin's chosen screen name but will not link to their profile.
Editing Messages
Made a typo? Missed a word? Itching to add something? You can easily edit your messages after they were posted. Tap the message (double tap or long tap on iOS), then press 'Edit'.